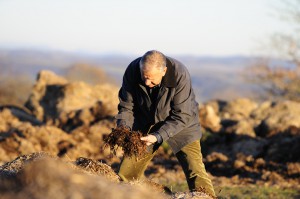 2013      INEL d'Or décerné au SPACE pour la reconnaissance officielle par les Ministères de l'Agriculture et de l'Environnement via la DREAL Bretagne, comme solution de compostage des effluents d'élevage / Gold Medal, awarded by the French Ministry of Agriculture and Environment for a composting solution without leaching losses
2013      1er Prix national du Business Vert
2012      1er Prix du développement durable du Conseil régional / 1st prize for sustainable development awarded by the Midi-Pyrénées ministry
2011      " Trophée coup de cœur " du jury (Challenge national Groupe J – Ministère de l'écologie) National competition for an organic product, organised by the Gruope J newspaper group and supported by the French Ministry of the Environment, the prize was awarded to Quaterna® Activa
March 2010 SOBAC Deutschland GmbH starts sales in Germany
June 2009 SOBAC founds its first branch in Germany
2009      Grand Trophée d'Or Ecoproduit (Challenge national Groupe J – Ministère de l'écologie) National competition for an eco-product, organised by the Gruope J newspaper group and supported by the French Ministry of the Environment, the prize was awarded to Quaterna® Terra.
2009      Certification ISO-9001 (quality) and ISO 14000 (environment)
2007      The company is honoured with numerous awards for its services to agriculture, including the Aveyron Regional Environmental Prize and the 1st Prize for Sustainable Development in Aveyron.
2005      SOBAC is involved in standards for sustainable development together with representatives of the AFNOR certification group and agricultural associations.
1999      ADEME, the French parastatal agency for environmental and energy management, certifies that the Quaterna® concept is suitable for improving soil fertility through humus formation and reduced leaching of nitrates and nitrogen.
1992      Marcel Mézy founds SOBAC in France with Patrick and Raymond Fabre. A few years later Christophe Mézy joined the family business.
1982     Marcel Mézy tests and develops Quaterna® together with the agricultural companies in his region.
1978      Farmer Marcel Mézy is experimenting with composts and observing crop effects.